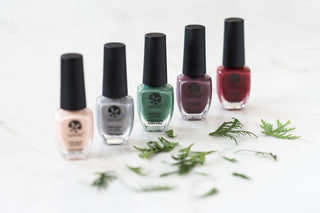 Peel Off Nail Polish
Suncoat is a pioneer in the water-based peel-off nail polish space. We first introduced a full line of peel off nail polish for children under the Suncoatgirl brand with vibrant metallics, glitters, and opaque hues in 2010. Prior to this, there was virtually nothing on the market except clear peel off nail polish that nail enthusiasts were experimenting with latex glues.

Suncoatgirl peel-off nail polish meets the demand for hassle-free, non-damaging nail products. After all, it could easily be removed without the need for nail polish remover or harsh chemicals. The trend of DIY nail art and creative nail designs further contributed to the popularity of our peel-off nail polishes, as people could now experiment with different colors and designs without committing to a long-lasting manicure.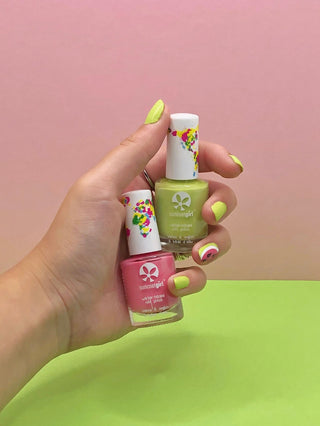 A Better Alternative!
Since its inception, Suncoatgirl peel has garnered a wide following. Presently, this award-winning nail polish can be discovered in Canada, the US, parts of Asia, as well as select countries within the EU, including France, Switzerland, Italy, the Netherlands, Belgium, and more.

While traditional nail polish boasts a history spanning centuries, the innovation of peel-off formulas introduced a practical and effortless alternative. Our peel-off nail polish formulations, carefully developed, feature a water-based composition, with 60-70% water content in each nail polish bottle. They have virtually no odor and are completely devoid of chemical fumes. This integration of water-based formulation adds the benefits of superior purity without any harsh chemicals, enhancing its appeal.